About Us
Alpha Power Systems is an Australian licenced electrical contractor (Licence number: 172066C) advanced in designing and manufacturing of total power solutions for critical mission applications. With over 40 years of expertise, we can ensure fast and effective solutions in a diverse field of industries including telecom, wireless, renewable energy, distributed energy, utility, industrial, traffic control, access control and communication data. Alpha is the authorised Repair Centre for Alpha Technologies and Argus Cordex rectifiers, controllers and other products.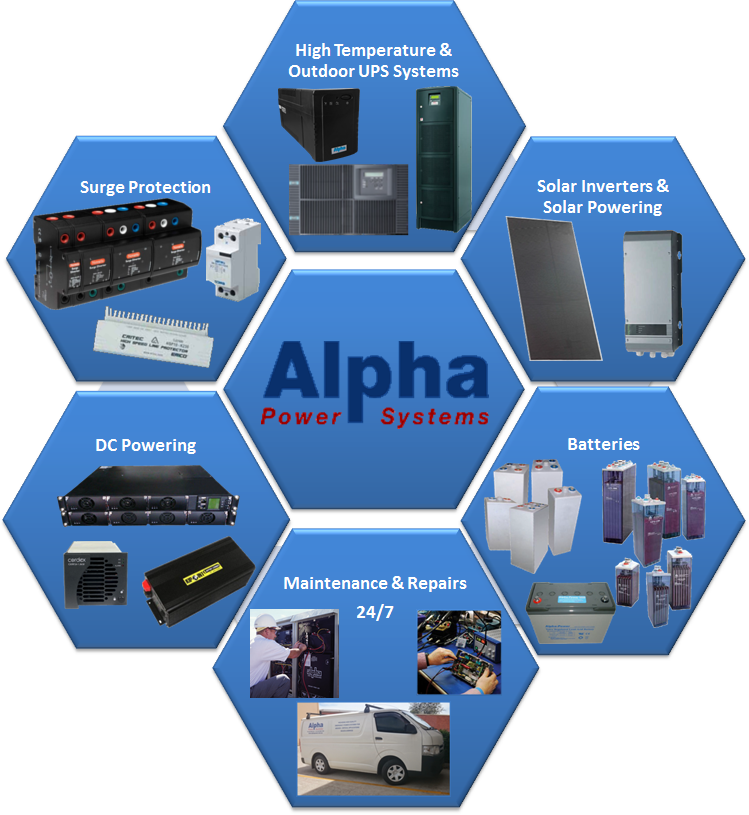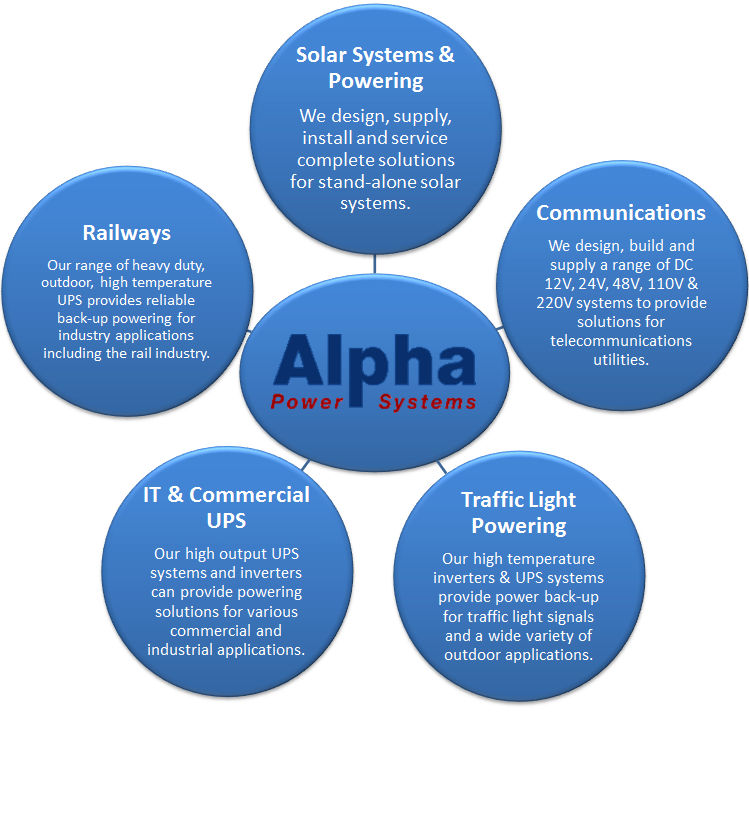 Alpha provides the communications industry with the most reliable, technologically advanced and cost-effective powering solutions available. We offers innovative powering solutions that are designed for the future; built to support expansion and provide unlimited opportunity for development. Our prodcust are widely used in communications and data networks and have earned a reputation for reliability and performance. We provides a full line of power products including standby, non-standby, commercial and industrial uninterruptible power supplies (supplying up to 2MVA), high temperature UPS for outdoor applications, power supplies, surge suppressors, enclosures, batteries and powering accessories.
Alpha is an established company in the design, manufacture, service and installation of powering solutions for the telecom, traffic, security, industrial and renewable energy industries. Our company offers a broad portfolio of high-quality, feature-rich solutions that can be customised to suit almost any application and environment offering the highest performance and best value in the industry.
Alpha Power Systems offers regular servicing, maintenance and repair of all our products. Specially trained Alpha Power Systems field service engineers and technicians can be dispatched 24/7 with specialist equipment to perform routine system maintenance and emergency repair services.
Alpha Power Systems also provides maintenance, repair and warranty services for all Alpha Group products. Our system repair facilities include services such as product repair and refurbishment, product improvement and product research and modification so as to meet the specific needs of every customer. Out of warranty products which are repaired by Alpha Power Systems carry a three month repair warranty from the date of despatch after repair.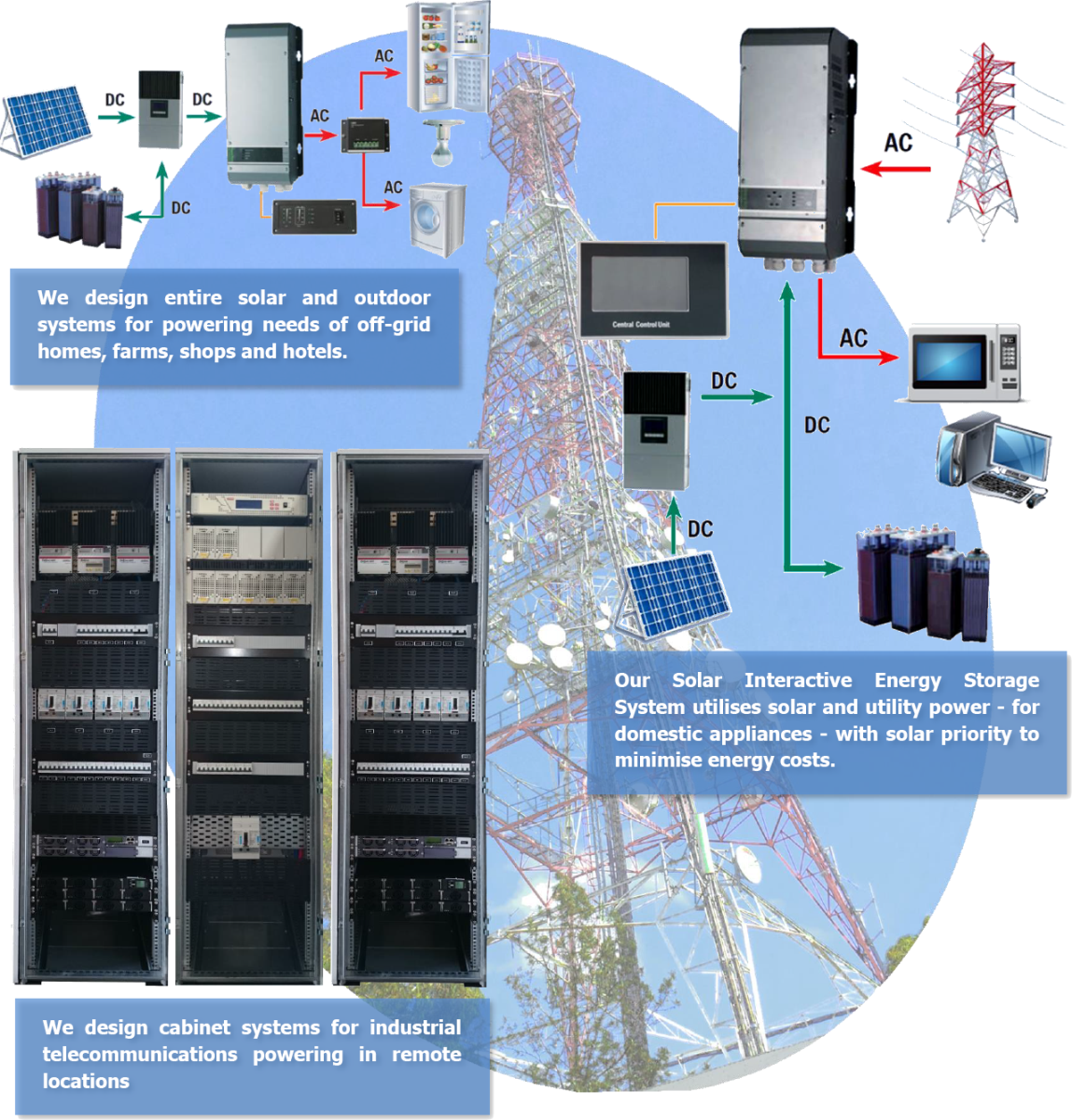 Licence Type: Electrical Contractor
Licence Number: 172066C
Quantity of staff: 14
Key Brands: Alpha Technologies, Legrand, TBB, Novaris, Critec-Erico, PowerCom, EPI
Quality Systems: All supplied equipment is built and tested in accordance with AU/NZ standards and ISO9001 quality control
Key Policies: Providing high quality emergency powering systems for a range of customers
Key Customers: Optus, Telstra, Essential Energy, GNB, UGL, Metro Trains, Vodafone, Ausnet, VLine, RMS, QMR, Aldridge Traffic
Controllers, Westinghouse Signal, John Holland, Invensys Rail, and many more